Tag Archive | Veo
If you have just downloaded the new demo of M-SIX VEO, you may be having trouble logging in. You will most likely be receiving the error that you're password is wrong or not matching, and the password reset is not solving the issue. 
After playing around with the login for a while, I figured by typing the word "demo" in the 'account' field, you are then able to log in with the information you were provided with. I'm sure the instructions will be updated shortly, but for anyone who is having problems with it, hope this post will help.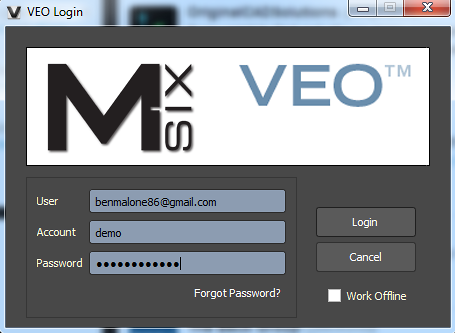 I'm pretty excited to announce – The eagerly awaited new software, VEO by M-SIX has finally been released! This is very exciting news as I've heard a lot of hype about this software without actually knowing too much about the functions. 
On January 37th, 2013 at infinity o'clock M-SIX gave birth to a bouncing bundle of software. VEO weighed in at 28mb. All healthy and happy.

— M-SIX (@MSIXVEO) February 7, 2013
I have just downloaded the trial and am about to run some tests on the software. I am looking forward to reporting back here shortly with more information about VEO. For now, I would recommend you download a trial for yourself and get involved with the discussion forums.
Below is a screenshot of the VEO interface with the 'Project Sauron' starter project – VEO has lift off!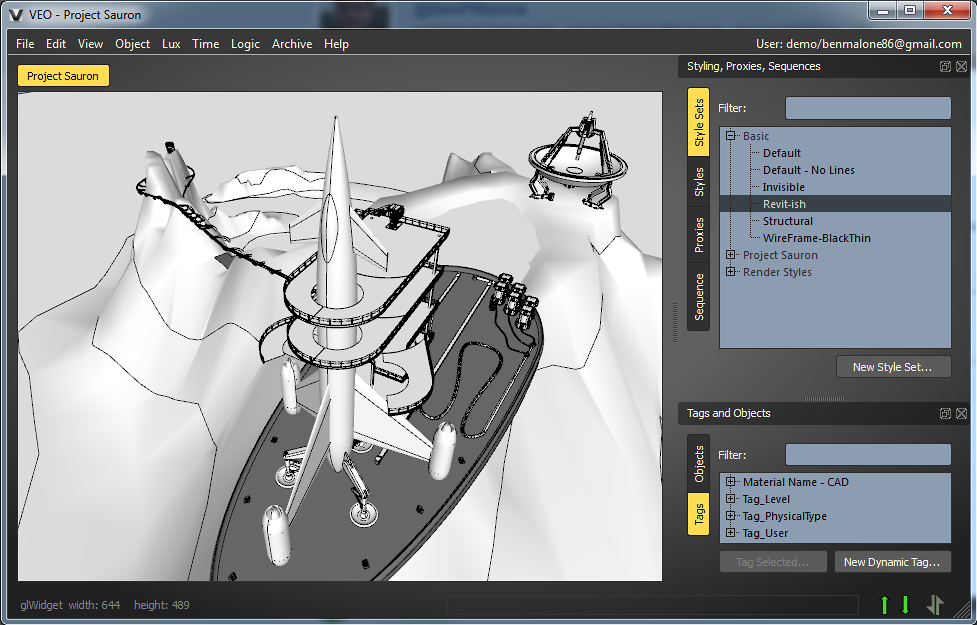 Click on the images above or visit the M-SIX VEO website here – Look forward to learning more and discussing this software with the BIM community!

I am excited to report the release date of the eagerly awaited M-SIX VEO software has been announced. Over the last year there have been a lot of promises about what VEO is going to offer and how it is going to be a game changer in the AEC industry. With this recent news, we are not so far away from finding out if these promises will come to fruition.
Other big and very interesting news in this story, is the announcement that M-Six have secured some seriously valuable partnerships from the big players in the industry: Autodesk, Graphisoft and Vectorworks to name a few! Could this be the first truly open BIM platform?
Read the official announcement from M-SIX HERE 
Exactly what the results of all this will offer are still unknown to the vast majority of us, aside from a few teaser videos not too much is known. A small team have been 'secretly' working on the project over the past 6 years with vigurous testing over the past year at least. With the news that VEO have partnered up with Autodesk etc. You can be sure the product they have designed is going to be an exciting and important part of the AEC professionals toolbox. 
My very first blog on this website was the announcement of the VEO platform by M-SIX, so I am verey much looking forward to seeing what the final outcome will be! Eagerly awaiting more news…. 
 EDIT: More unoffical news here via VeoNews.blogspot.com