Tag Archive | NBS
"The rest of the world is in awe of the UK BIM strategy and the progress made so far."
The IFC/COBie Report 2012 is a document created by The NBS along with the OpenBIM network with input from some of the major Tier 1 contractors and their supply chains. It is a description of a series of test run on Autodesk, Graphisoft and Vectorworks BIM authoring software to test the capability of the buildingSMART IFC file format to find out whether it is capable of supporting the creation of COBie datasets from the Building Information Model.
Although the results of the tests are not directly stated, the report still makes for a very interesting read; discussing the obstacles and the changes needed to make the IFC format an accurate and universal file format for sharing information and data between BIM authoring platforms. You can read the full report HERE or click on the image below for a direct link to the document.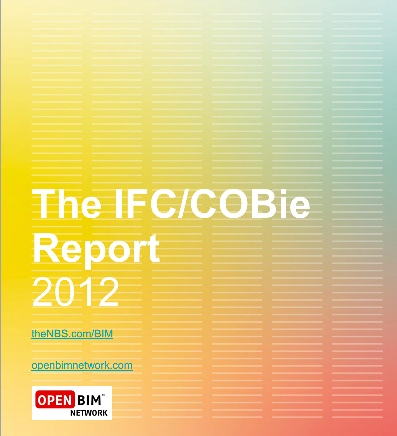 "..the IFC definition of the COBie dataset provides for an enduring format, independent of software vendors and versions"
"The industry must do more to promote the examples (case studies) that are available in the US and the UK"
"There is also a lack of guidance on where the information to populate the COBie should be coming from, is it coming from the IFC schema or being manually added?"
"Data is disorganised at the moment. COBie forces us to be organised."
Above are a few interesting quotes and important questions raised from the report: For more information about COBie and a list of resources and organisations pushing COBie to the masses, view The NBS blog.