Tag Archive | Excitech
I have just downloaded and tested the Excitech Revit Toolkit. The toolkit features 2 'main' add-ins for Revit. The first is a coordinate scheduling tool which is very useful for any project where you have a coordinates system and need precise locations of objects or elements – You add the category of elements through the add-ins tab and coordinate parameters are added to the instance properties of the selected elements. You can then view and export your coordinates schedule directly from Revit.
 The second main add-in in the toolkit is a renumbering tool. I have tried out quite a few different renumbering tools in the past, usually focusing on a single category e.g. doors. The Excitech add-in lets you renumber almost any category of elements in your project. The results of the renumbering are also fairly accurate compared to some other tools which I have used in the past. I will quickly guide you through how the tool works:
Download and install the Excitech Revit Toolkit here. Once you have installed the add-in you will have to activate it through your add-ins tab in Revit – This is an automated process where an activation code will be sent to your registered email address. Once you have received your activation code, simply click on the Excitech logo and paste your activation code into the box provided.
Once activated, you are ready to start renumbering some of your elements. For this example I have picked doors as the elements to be renumbered. Navigate back to your add-ins tab and click on the 'Renumber Elements' icon. as shown in the image below. You will now see a dialogue box pop up with different categories listed down the side. This is where you will set up your system for renumbering your objects.

Select the 'doors' option in the 'visible categories' field. Once you are in the doors category you will need to select your default door tags from your project. Do this by click on the 'Select Vert.' or 'Select Hor' depending on whether you want the elements to be numbered vertically or horizontally. You will now see your doors listed by current tag. You can now assign a new prefix and suffix for your new tags – for this example I have used tags starting at No. 1 – 'Prefix' D (for door) and -0 for 'Suffix' (ground floor).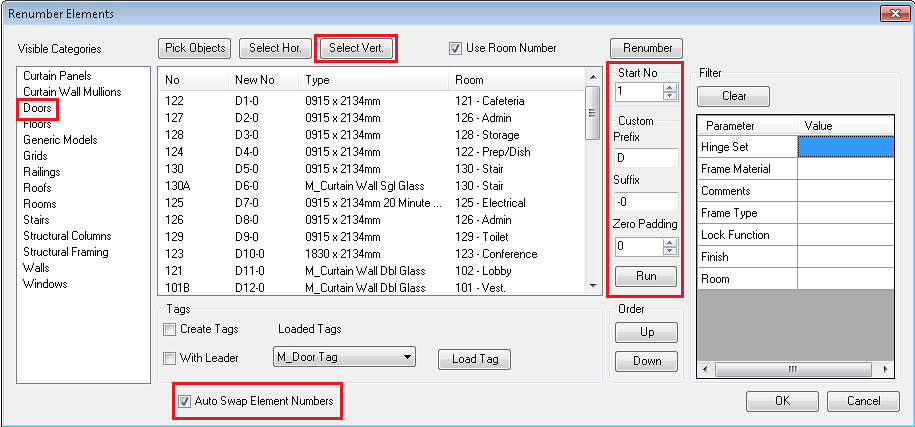 As you can see from the above image you can also add objects using the 'Pick Objects' button as well as the options mentioned above. It is also possible to use room numbers in your door tags if you are choosing to schedule your doors by your room schedule. If you select the 'Auto Swap Element Numbers' option then all new doors you add will be tagged using your new numbering system. Once you are all set up and have previewed your new numbering system, click on 'OK' to proceed. You will now see your doors in plan view with updated tags as well as your door schedule updating automatically.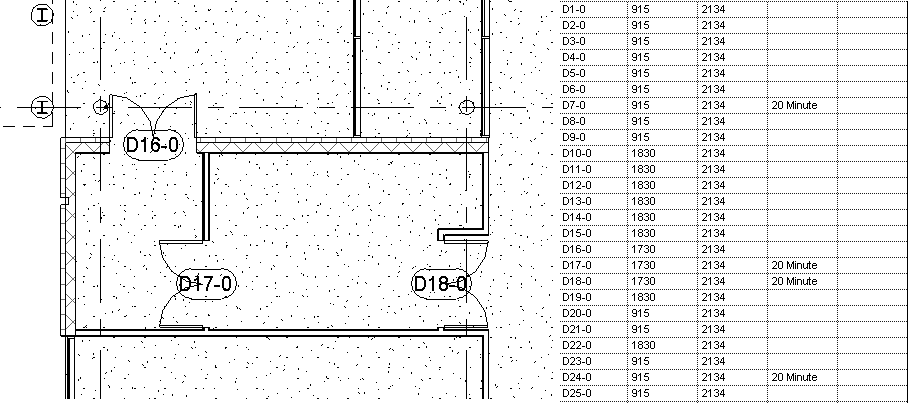 That was just a simple example of how easy it is to use this add-in toolkit from Excitech. For more information including release notes and download links and a video presentation by Rob Clark click here. Many thanks to all involved with the development of the FREE Excitech Revit Toolkit add-in. Will look forward to putting this tool  to good use in the future.