Tag Archive | Autodesk
So, we heard the news yesterday that a new version of Revit has been released by Autodesk. Nothing to get excited about if you are already an owner of a full vanilla Revit installation, but possibly something to look forward to if you are a small business trying to get your foot in the Revit door. 
The actual meaning of the acronym LT in software terms has a number of different possible meanings. I have always translated LT to mean Lite / Light, but there are many different opinions on this. Others translate it as: "LimiTed, LapTop, LiTe, Learning & Training." I've always thought of it as Lite, so I will stick to that for this blog. 
Revit LT in short, is a cut down version of Revit – Many of the features of your full install of Revit will not be included, but I will cover what is missing further on in this post. The detailwhich will appeal to a lot of companies and individuals is the price. With a standalone license of a single Revit installation costing around £3500 The Lite version may seem attractive to some at a reported price of £1500.
"Use the intuitive 3D modeling tools to visualize and communicate your designs more clearly, and meet the demand for BIM deliverables."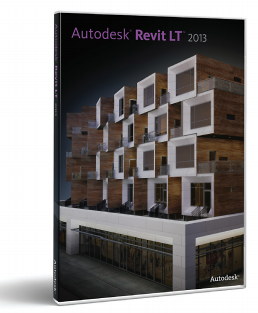 So aside from the price, what else is being cut from a full Revit installation? Source Seiler cad support blog
Worksharing.
Parts & Assemblies.
Stair by Sketch.
Truss & Reinforcement.
Conceptual massing & Adaptive components.
In-place modeling
Rendering and the Raytrace and Realistic View Styles. (Cloud rendering still available.)
Interference Checking and Copy/Monitor.
Copy/Paste Elements from Links.
Customizing the Visibility of Linked Models.
Point Cloud Imports.
No Decals.
No export of SAT, ADSK, gbXML, IFC, ODBC, or Family Types.
Autodesk 360 Energy Analysis for Autodesk Revit.
No Third party Applications.
As you can see – Quite a significant amount of the key features in a full installation of Revit have been completely cut out. Now in my opinion for a small business just venturing in to the world of Revit this may be okay, but it certainly couldn't be used to replace a full version of Revit for companies who are already using all the features. In particular the lack of import / export capabilities linked with the inability to use worksets and worksharing substantially reduces the ability to collaborate and cooperate with other individuals or companies. To me this seems like a bit of an 'Anti-BIM' move, with a closed, cut down version of an already excellent BIM enabling software. 

So, there is my initial opinion on the release of Revit LT, but what is the initial reaction from Twitter?:
#RevitLT looks brilliant for small practices, not if you want multi-user access to the model though. usa.autodesk.com/revitlt/

— Elrond Burrell (@ElrondBurrell) September 5, 2012 
#RevitLT = BIM software that doesn't import or export BIM data. #BackToThe90s

— Nigel Davies(@NigelPDavies) September 5, 2012 
#RevitLT = For those that want a phone but don't want to call or text anyone. A collaboration tool without the collaboration.

— BondBryanArchitects (@BondBryan) September 5, 2012 
There are just a few examples of what others are saying about the new release of Revit LT. Although in general the response has been fairly bad, this is to be expected from a very BIM focused group of individuals. If you are a small company or individual wanting to learn and get into Revit and even get your foot in the BIM door then Revit LT may be a good starting block. But for anyone who has been using Revit for a while, will most likely not be able to cope with the loss of some of the key features of this software as listed above.
Fore more information about Revit LT including a full list of features, visit the Autodesk Revit LT website here.