Tag Archive | Apps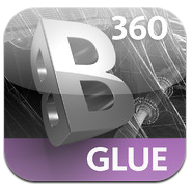 The eagerly awaited Autodesk BIM 360 Glue iPad app has finally been released! The app appeared in the iTunes store yesterday morning and was officially released on Twitter via a statement from @Navisworks around 16:00 BST. Unless you've been living under a #BIMrock the past couple of months, you will have heard a lot about BIM 360 Glue, and the app release on iPad is an exciting development from the Autodesk team bringing the cloud based management system on to the site!. 
BIM 360 Glue is a cloud-based management solution for building and infrastructure projects that provides easier access to project models and data to support collaborative, multidisciplinary workflows across authoring tools and project control applications. It enhances cross-team coordination globally as updates are immediately available in project models. More information can be found here: BIM 360 Services.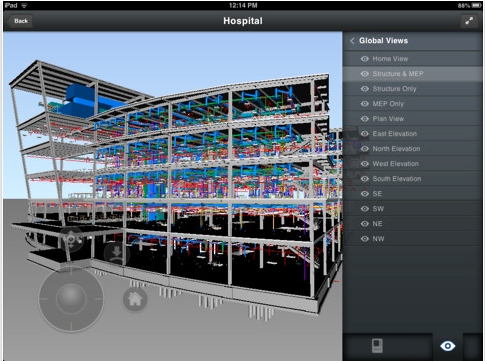 "The Autodesk® BIM 360™ Glue mobile app enables BIM 360 Glue users to more securely access Building Information Modeling (BIM) projects from anywhere, at any time. Building, infrastructure, design, and construction professionals can access and intuitively explore multi-disciplinary models online or offline, access all saved views, and review intelligent object properties." 
You can download the FREE app today and try it out for yourself from the iTunes store here. You will need an Autodesk ID to log in and upload projects from your computer which will then be synchronised and made available on your iPad.
If you browse through the app store on adroid or itunes you are guaranteed to find hundreds of apps related to the AEC industry that sound interesting. The problem is, a lot of the apps are under developed, and in some cases, pointless to have on a mobile device.
Saying this, there are also many apps which exceeded my expectations in their capabilities. Bearing in mind just 10-12 years ago we were still playing  snake on our mono / STN screen Nokia 3210! What we have witnessed over the last decade is a huge shift in mobile technologies, and as AEC professionals this comes as an advantage. 
I have searched through and downloaded many different AEC related apps for my iPhone and I will now list my 5 favourites. I am not 100% sure that all of these apps are available on the android market, but I assume most of them will be. I have chosen the apps which I find most useful, and this will reflect my work interests, which are mainly 3D modelling, software packages, detailing and visualisation.
The Autodesk Buzzsaw mobile app lets Buzzsaw users securely access Architecture, Engineering, and Construction (AEC) project designs and documents from anywhere. View Autodesk® Revit® and Navisworks® models and metadata about elements in your designs, view 2D and 3D DWF® files, view standard office documents and images, and upload project documents. FREE
Design Review Mobile Expedite the design review process by viewing and redlining design files while in the field or out of the office. Autodesk® Design Review mobile app enables you to review Autodesk 2D and 3D design files directly on your iPad, iPhone, or iPod touch. View and mark up drawings on the spot, reduce the need to carry around over-sized paper. FREE
REVITKeys Handy for BIM users on the go, this app is a simple reference guide for Autodesk Revit Architecture 2010. It includes 260 keyboard combinations separated into 14 categories. Never forget your Revit shortcuts again! List was made for Revit Architecture 2010-2012 but I can confirm that most, if not all of the shortcuts are still functioning correclty on Revit 2013. iOS £0.69p
 Adobe Ideas This digital sketchbook is a neat design tool that comes with a set of simple vector-based drawing tools that allow users to easily mark up existing plans, documents, and photos making it great for communicating field changes, construction errors, and other job site questions. The price of this app reflects the tools and details that you will be purchasing at £6.99. 
Dropbox is a free service that lets you bring all your photos, docs, and videos anywhere. After you     install Dropbox on your computer, any file you save to your Dropbox will automatically save to all your computers, your iPhone and iPad and even the Dropbox website! With the Dropbox app, you can take everything that matters to you on the go. FREE