Zoom to Awesome!
Zoom to awesome is a newly released add-in for Revit by Phil Read (author of Mastering Revit series). It is very simple to use and a useful tool to have – it's a wonder it's not already part of the software as default! Once downloaded and installed:
1. In a zoomed out plan or 3D view select a 'far away' object you want to zoom in on.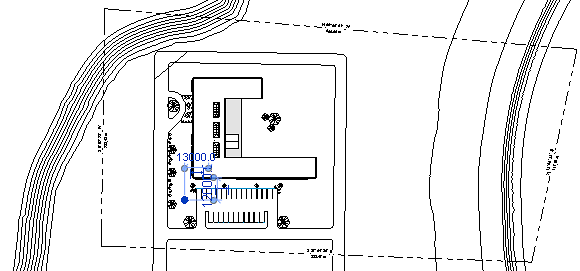 2. Click on the Add-Ins tab in your ribbon > External tools > Zoom to Awesome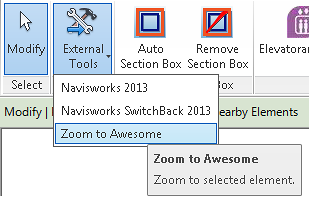 3. Wallah! You are zoomed all the way in to your selected object, or zoomed to awesome, quite literally in this case ;)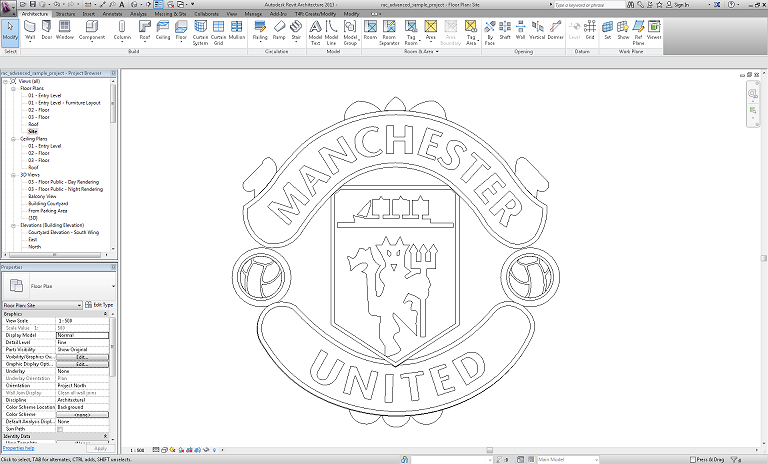 To make the add-in even quicker it would be worth while assigning a keyboard shortcut – or possibly a triple mouse click on the selected object for zoom? (P.S Don't ask why there's a MUFC logo amongst the trees! :))
Download the FREE Zoom to Awesome plug in now – Thanks to Phil Read, Don Bokmiller and Elier Ramirez. Visit Phil Read's Arch-Tech blog here for the original post and download links.