Revit adaptive components tutorial
This tutorial, made by Julien Benoit, is one of the BEST Revit tutorials I have seen online. This 80 minute video really helped me to understand the basics of adaptive components and divided surfaces in Revit. Julien first posted this video earlier this year in February on the RevitForum for other readers to gain a good understanding. 
After posting this link on Twitter around 9 months ago, I thought of it this morning when I was considering making an adaptive component tutorial myself. Julien does a great job in covering the basics as well as some advanced functionality of the Revit massing and family environments, so I will therefore leave it to him :)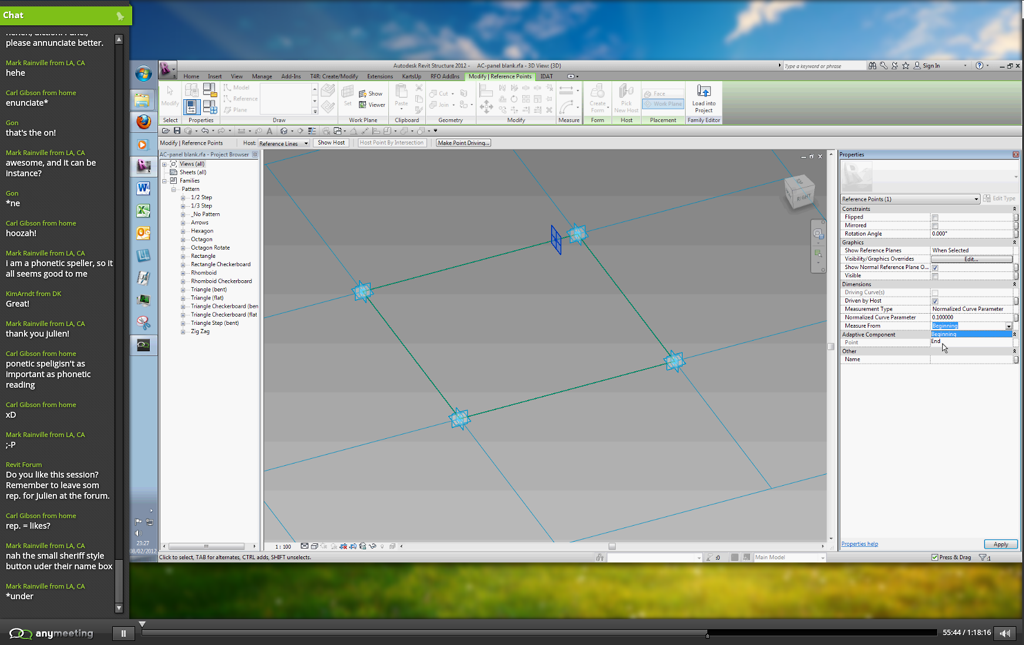 I would highly recommend watching this video, whether you are a beginner or an advanced user, his explanations are very simple to follow and many of these functions can be used for various architectural jobs in Revit.
Click HERE or on the image above to view the recorded web meeting – Julien Benoit: Basic adaptive component families.
You may also wish to follow Julien on Twitter HERE and tell him what an awesome job he did. (If you haven't already!)
EDIT: Julien has added additional information and handouts HERE so you can try these techniques for yourself.