Revit adaptive component tutorials
If you have been playing around in Revit 2013 and trying to learn the new features, you may have heard of, or come accross adaptive components. Adaptive points and Adaptive components can be used to make elements which are adaptive, or elements which can move. An example could be a panel system on a wall which can be modified and reshaped according to the points you set. The use of repeating and dividing is another feature which is useful when modeling complex geometry in Revit. Reporting parameters can be used to report and react to certain situations, e.g. a panel which opens and closes depending on the proximity of the sun.
Below are a number of tutorials from around the web which are well worth looking at if you are trying to learn more about advanced modeling in Revit. 
CAD-1 Presents – Adaptive Components in Revit 
Zach Kron – Adaptive Components: From Data to taDa! 
Autodesk Building – Adaptive Component in Autodesk Vasari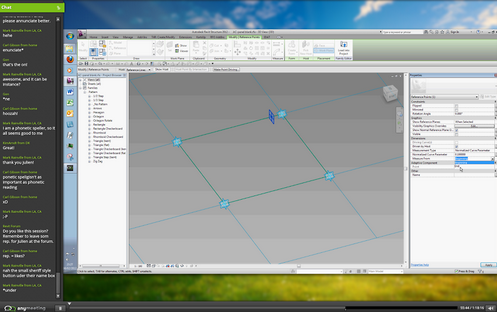 Julien Benoit – Adaptive Components Webcast (repost)