Project Vasari graduates from Autodesk Labs
As you have all probably heard Autodesk's Project Vasari has finally been released in beta format – "graduating" from Autodesk Labs. It has become a very popular tool with AEC professionals and has been downloaded over 60,000 times in an 18 month period. I have been using Vasari since the initial release for conceptual energy analysis of buildings as well as using the massing tools and formulas for graphical representations.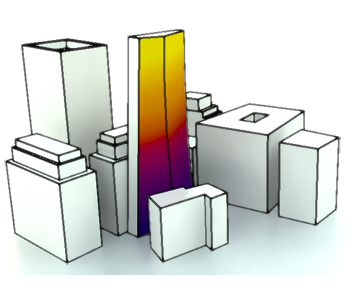 "The main new features of Beta 1 are Revit 2013 file-format compatibility, Cloud Rendering and Repeat/Divide features. A less restrictive End User Licensing Agreement (EULA) is also in place to allow firms to further test this pre-release product in their environments. Access to Autodesk 360 Energy Analysis is still available via a free Autodesk ID login. The Beta 1 release will expire on January 31st 2013." 
I have also been following the Vasari talks since the first one and they have all been informative and very useful when getting to know the software. Vasari is a tool which is fairly simple to use and fast to produce results which look impressive and analysis which could blow the socks off your not so well informed boss. Although at this point, results can only be used for conceptual design and analysis, the software is still an excellent tool to use when considering energy modeling.