Project Falcon now available for Revit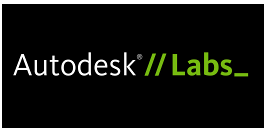 Yesterday saw the release of Autodesk's Project Falcon add-in for Revit. This is a tool which has been in testing for a while as a stand-alone tool or connected to other software packages such as Inventor, via Autodesk Labs. Project Falcon is a wind tunnel / wind analysis tool which can be used to generate an accurate air flow simulation around your model / building model. Some of the tools you will see in this add-in may look familiar from the energy analysis tools inside of the now graduated Autodesk Vasari. 
"Project Falcon is a free* technology preview that simulates air flow around vehicles, buildings, outdoor equipment, consumer products, or other objects of your choosing in a virtual wind tunnel. Falcon technology is extremely geometry tolerant and easy to use, enabling you to begin seeing and understanding air flow behavior within seconds of starting the application. Results update almost in real-time in response to changes in wind-direction and speed that you specify. Visualization tools available within the Falcon family of applications include 2D and 3D flow lines, shaded result planes, vector plots, and surface pressure shading. Quantified outputs include velocity, pressure, drag force, and drag coefficient." 
…Read more on the Autodesk Labs – Project Falcon page HERE 
The Project Falcon standalone technology preview will operate until March 15, 2013.
The Project Falcon for Inventor and Project Falcon for Revit technology previews will operate until August 30, 2013.
Head over to the Autodesk Labs page now and download yourself a free copy of the Project Falcon add-in for Revit HERE (64 bit only)
_______________________________________________________________________________________
Another excellent resource has been released via Autodesk Labs which is Project Grapevine, this is basically a new approach to forums and finding help to your Autodesk related problems online. It is a portal where you can ask questions, attach photos, text and even files, to help the community understand and aid you in solving your problem. Seems like a fantastic idea and am looking forward to seeing how it progresses – The more people who use it, the more effective it will be. Could this be the end of Autodesk help forums as we know them?