Material keynote parameters in Revit 2013
I saw a question asked on Twitter earlier about what had happened to the 'Material keynote parameter' in Revit 2013. It seems like the Autodesk team were testing us out a bit here in the 2013 version, as the parameter, along with other material information is well hidden away. I've heard quite a few negative remarks about the Materials editor in general. I personally prefered the 2012 setup,.but expect further changes with the release of Revit 2014 next year. 
The material keynote parameter is hidden away with some other paramaters such as model, manufacturer, cost etc in a small dropdown menu in the material editor, via a tiny arrow next to the material name, shown in the image below inside the red box. If you were also wondering what had happened to it, now you know! (See image below)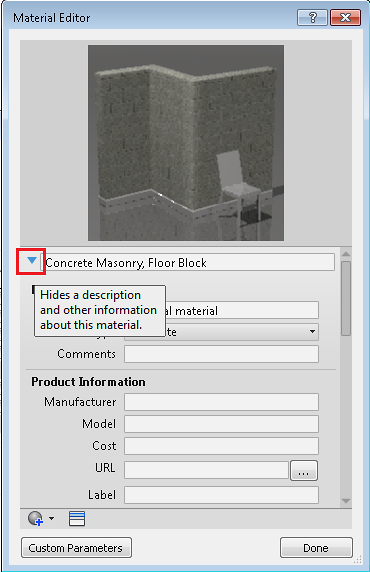 For more information about the Revit 2013 material editor, view some posts written by Luke Johnson on the WhatRevitWants blog here.