M-SIX VEO is finally released!
I'm pretty excited to announce – The eagerly awaited new software, VEO by M-SIX has finally been released! This is very exciting news as I've heard a lot of hype about this software without actually knowing too much about the functions. 
On January 37th, 2013 at infinity o'clock M-SIX gave birth to a bouncing bundle of software. VEO weighed in at 28mb. All healthy and happy.

— M-SIX (@MSIXVEO) February 7, 2013
I have just downloaded the trial and am about to run some tests on the software. I am looking forward to reporting back here shortly with more information about VEO. For now, I would recommend you download a trial for yourself and get involved with the discussion forums.
Below is a screenshot of the VEO interface with the 'Project Sauron' starter project – VEO has lift off!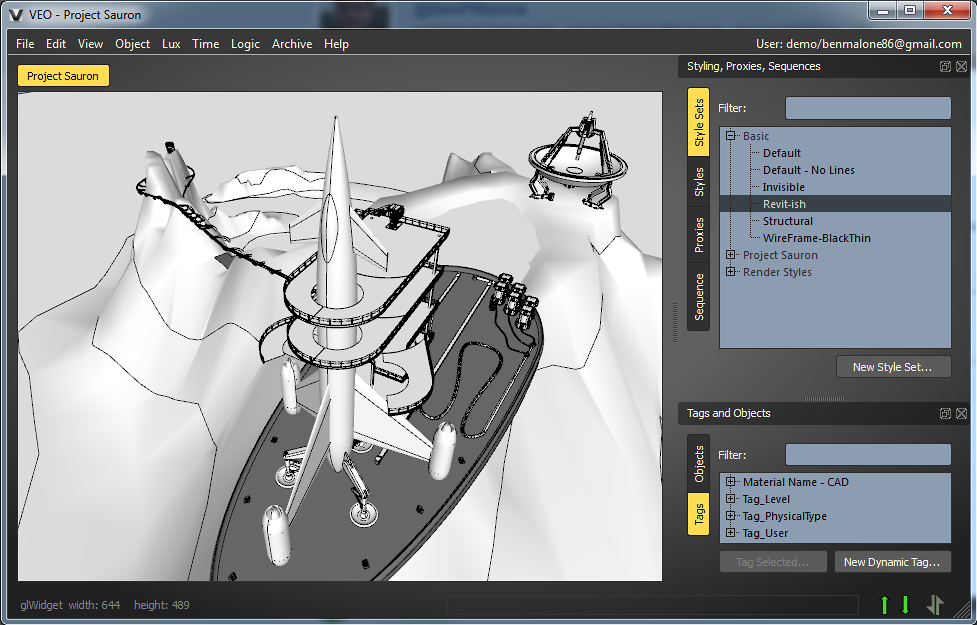 Click on the images above or visit the M-SIX VEO website here – Look forward to learning more and discussing this software with the BIM community!