Copy / Monitor in Revit – Best practices
There is often confusion around the Copy/Monitor command in Revit. There are many useful, time saving actions that this tool can perform, but there are also other actions which can complicate your project if you are not aware of the best practices for using the Copy/Monitor command.
Autodesk Wikihelp have released an article outlining the best practices for Copy/Monitor – I was planning to make my own list but after doing a bit of research and coming accross this image I decided to just post this here for anyone who is interested.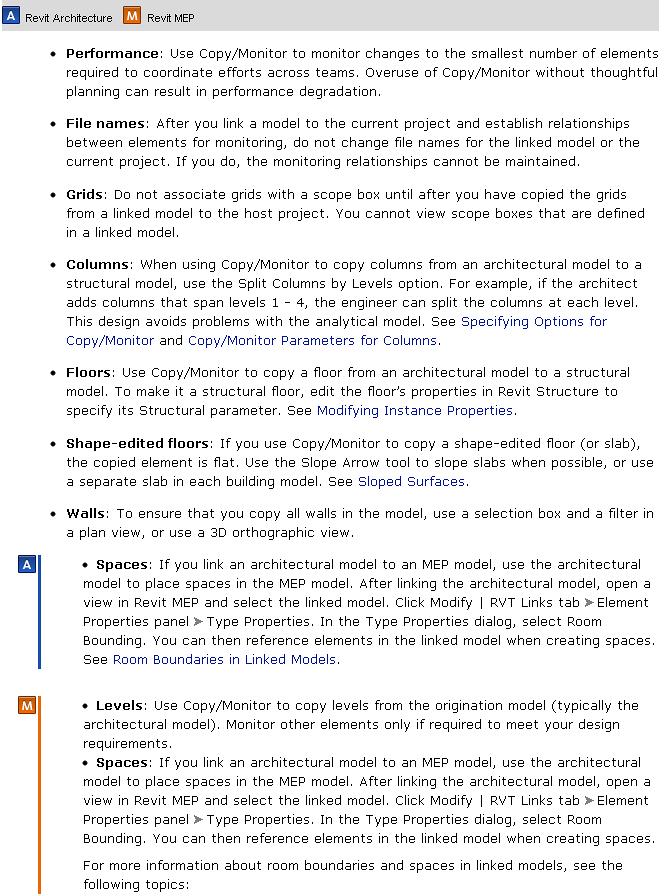 Please visit the Autodesk Wikihelp site here for more useful and informative articles on various commands in Revit. You may also follow @RevitWikihelp on Twitter for daily tips and information relating to making your Revit user experience a smoother one.