Autodesk Fusion 360
Anyone who was tuned in to the 'Keynote Address' presentation yesterday from AU will have seen Autodesk CEO Carl Bass introducing a new product to Autodesks ever growing repertoire of design tools. Fusion 360 looks like a fantastic product, branded as '3D CAD in the cloud'. From what I saw of it yesterday in the small introduction, I was blown away. The modeling tools available far exceed the abilities of Revit's native modeling tools.
There was definitely a hint of the 'Morph tool' by Graphisoft in there, and I am very happy to see this. When ArchiCAD 16 came out I was more than just slightly envious of this amazing free form organic modeling tool, where you have almost complete control over your design, virtually unlimited by the tools you have at your disposal.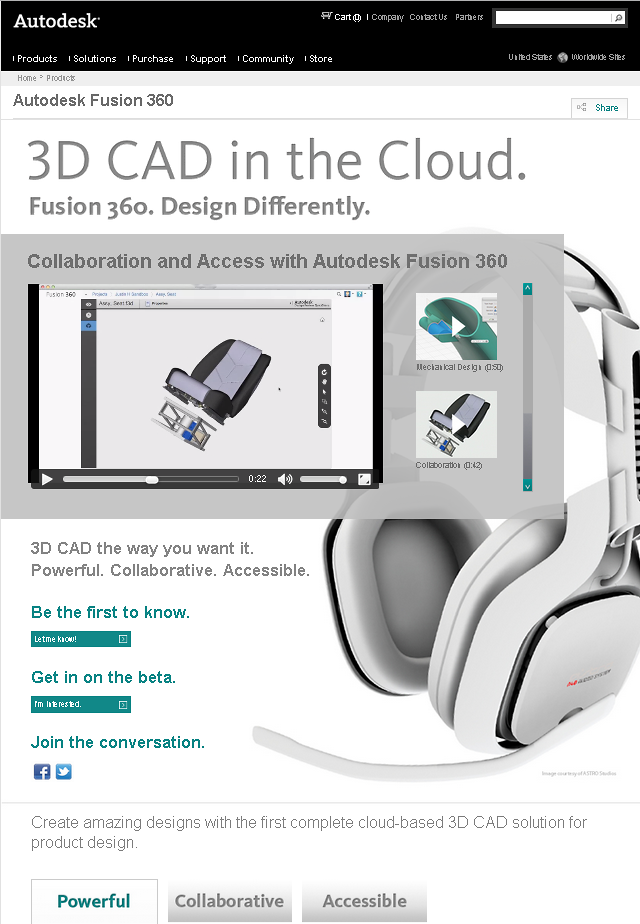 Aside from the modeling aspect of the tool Fusion 360 allows interoperable collaboration at the click of a button. Models can be uploaded from Revit, Rhino, ArchiCAD you name it – with synchornised results far more accurate than what we are acheiving at the moment. We have been promised a fully interoperable and extremely accurate product to product exchange. Sounds very exciting, and about time too. This promises to be the first truly open BIM platform, I truly hope that this is the case!
You can view more information about Autodesk Fusion 360 by click on THIS link or clicking on the image above. You may also wish to sign up for the newsletter on the site. There is an option to 'Get in on the beta' – Give it a try, you never know you may be one of the lucky few! I am very much looking forward to trying out this product and can't wait to try and create some Revit families using the organic free form modeling tools.
Additional videos on AutodeskMFG YouTube channel, find them HERE.
Fusion 360 are also on Twitter, follow them HERE @InventorFusion