AEC-APPS Officially Launches
A fa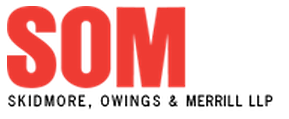 ntastic new site launched at  the end of last week, named AEC-APPS. This is a collaboration between CASE and SOM and is aimed at AEC professionals and students throughout the world. The concept of the site is to bring users together in a social environment to, add, review, and share AEC related apps that they use and find useful with other users on the site. The ranking system allows a good overview of each app, with every member getting the chance to have their say.
One of the key features of the site is the 'social interaction' aspect, where every member has a profile with their  'App-kit' a 'news feed' similar to that in facebook, and a follower/following system close to what you see on Twitter. It is clear a lot of hard work has gone in to the design and programming of this website as it is a very detailed and well developed system.This will help to ensure that users continue to register and return regularly.
With thousands of Apps and add-ins for different AEC programs available and on the market, there is certainly a need for a portal like this where you can get a good overview of all of these apps in one place. It will also be a place where you can go to review and decide whether a certain app or peice of software is right for you or your business. There already seem to be a large number of active users, so the more it grows, the more the benefits will become clear.

The main page of the site (pictued above) has a clean and user friendly interface with a list of featured apps, 'Community activity' (news feed) and a featured user. Haven't worked out yet whether it is random or there is something else to it, yet. The site was under a private beta for the last month or so, and is now fully functional and ready for new members to sign up and start building their profile.
Once you have registered on the site and started to build up your profile, you get the oppurtunity to browse through different categories of Apps to add to your'App Kit'. In principle you can add any app you want to your toolkit, wether it's a program you use every day or maybe just one you are interested in starting to learn. The apps are split up in categories shown to the right. It is also possible to filter and browse applications by platform. Once you have found an app that you use, or want to add to your 'App kit' you simply click on the +add button. You will also have a chance to rate and write a review of the software. Those who review and contribute most will be highlighted on the site as featured contributors- A good motivation to get actively involved.
"AEC-APPS is a crowdsourced library of applications relevant to the Architecture, Engineering, and Construction (AEC) industries. AEC-APPS was launched in August 2012 in partnership with CASE Design, Inc. and Skidmore, Owings, and Merrill llp. 
Our goal is to connect AEC practitioners to the latest software tools of the trade with a comprehensive app database. Our community keeps you up to speed on apps you like, professionals you are following, and even hosts apps developed by our talented members."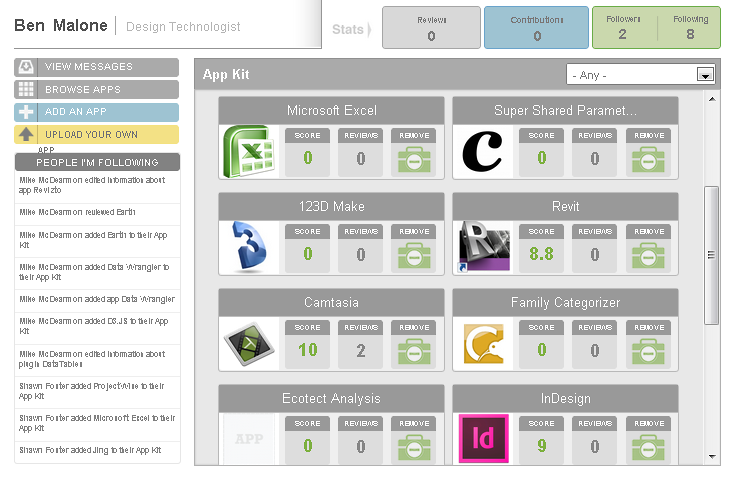 I'm confident the site will continue to grow and will be put to use by many AEC professionals and also content creators who wish to advertise and share their tools to a open, worldwide portal of potential users. Thanks to CASE and SOM for creating another great site for the AEC community, providing a fantastic resource FREE of charge. Register today if you haven't already – Click HERE
About Ben Malone
Information Manager for BIM.Technologies in London
BIMopedia brings you the latest news and reviews from the BIM world. Check out BIM Diary for all upcoming events and webinars. You will find the latest BIM standards and protocols under BIM Documents.
BIMopedia
BIM Diary
No upcoming events
Top Posts & Pages